Senica's Oak Ridge Wedding – Megan & Blake
Oh boy, oh boy am I excited to share the images from this wedding at Senica's Oak Ridge! It was just the best, classic, hometown kind of wedding. High School sweethearts, grade school besties, a lovely Catholic ceremony and a golf course reception in beautiful, sunny weather that had guests hopping between the dance floor and outdoor patio all evening.
If all that wasn't enough, every person involved in this day was awesome. Megan and Blake are definitely surrounded by great friends and family and there was lots of happiness to be captured!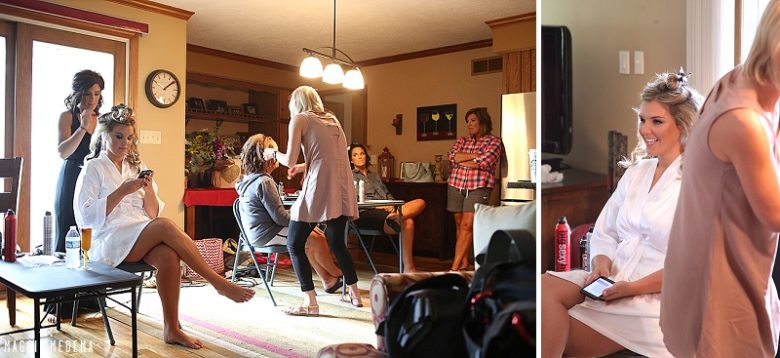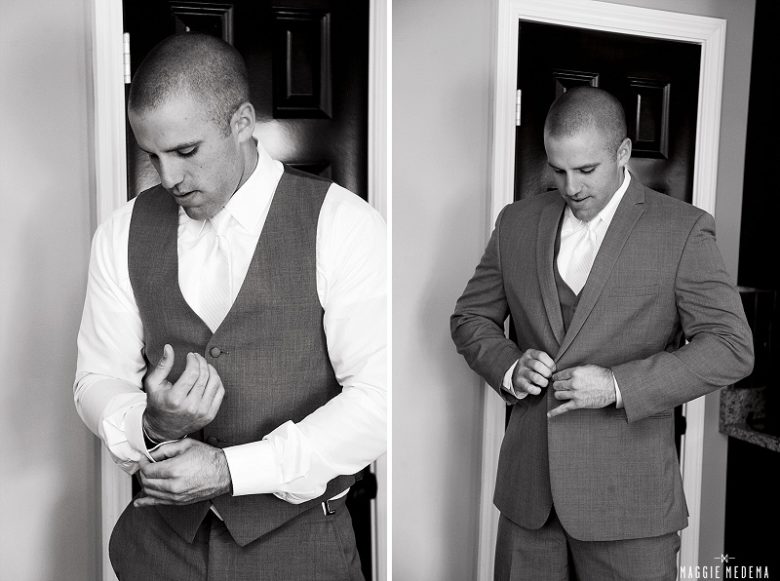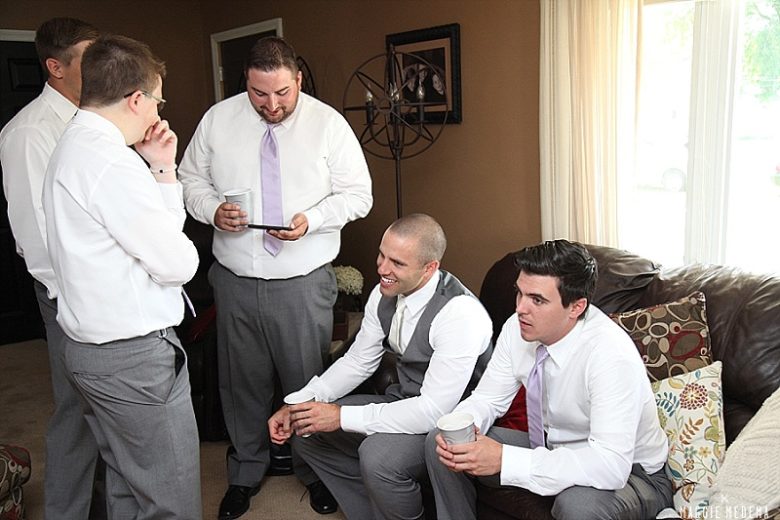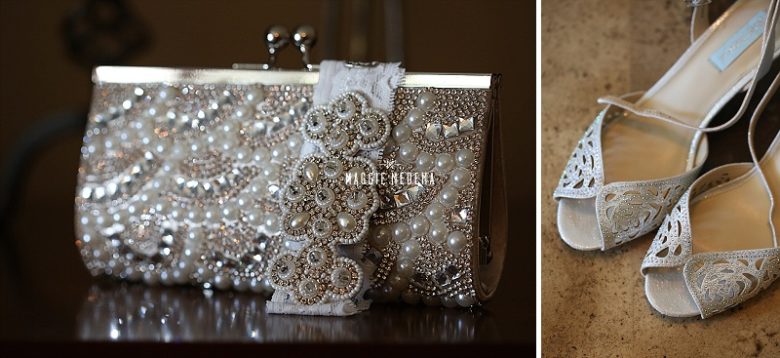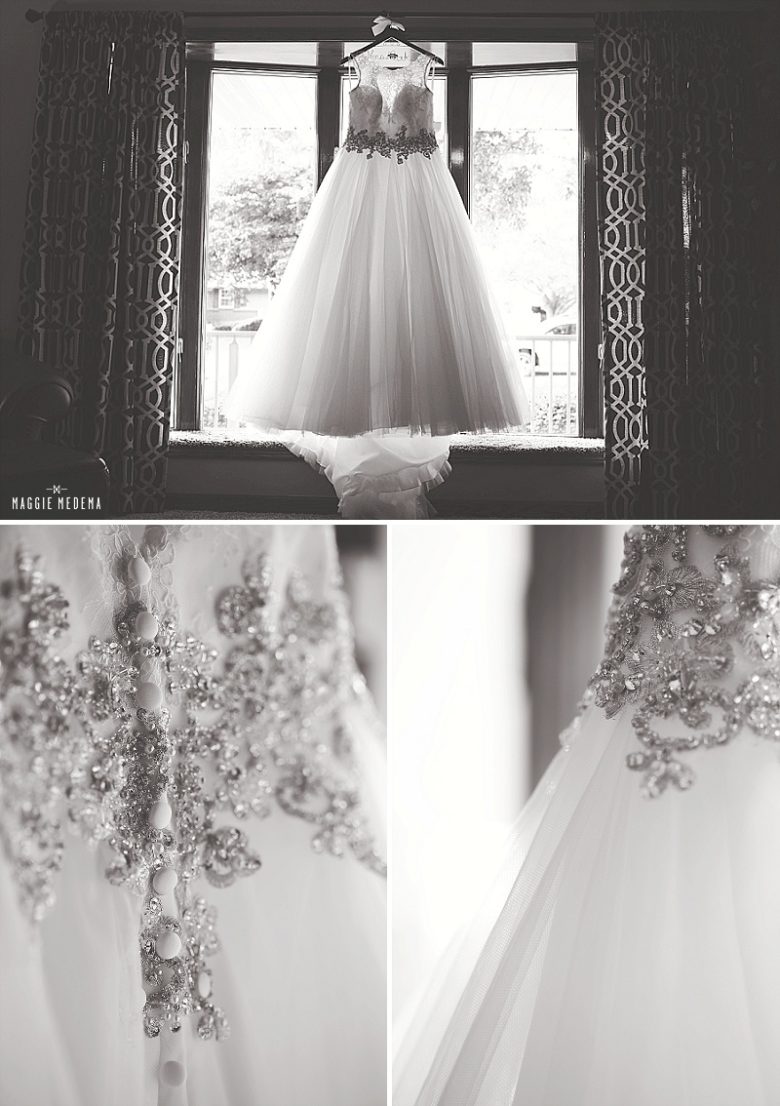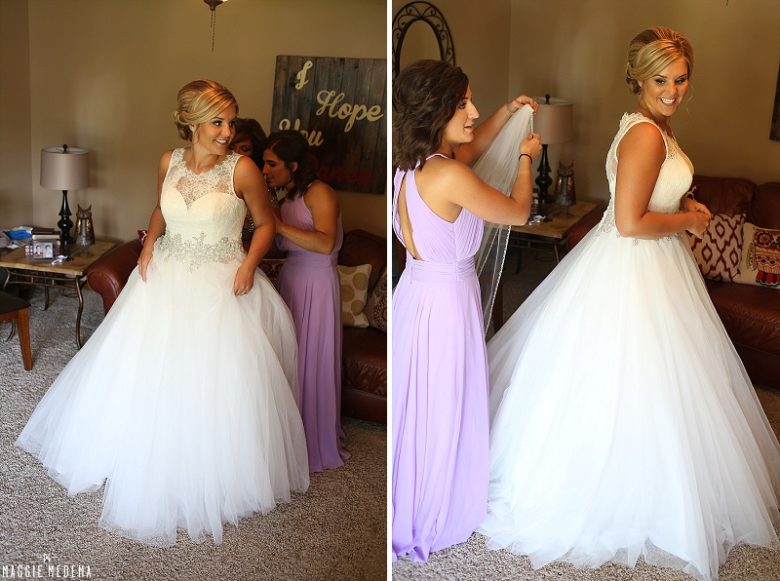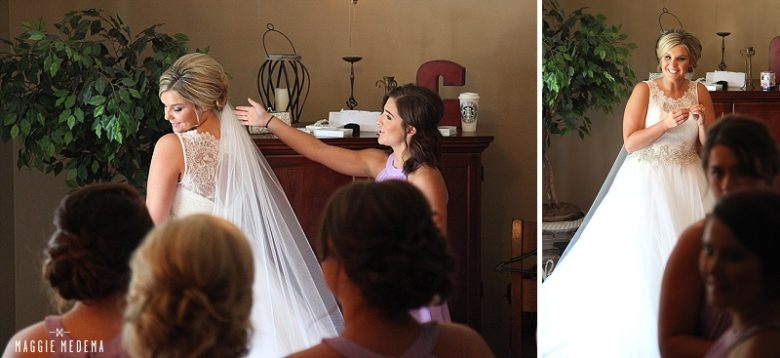 This next one, of mama peaking out to see her girl coming down the aisle… all the feels! One of my favorites from the ceremony!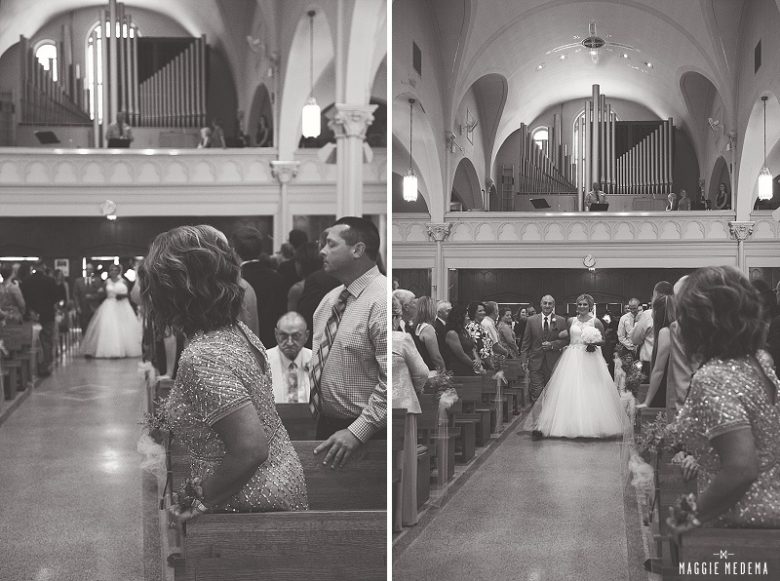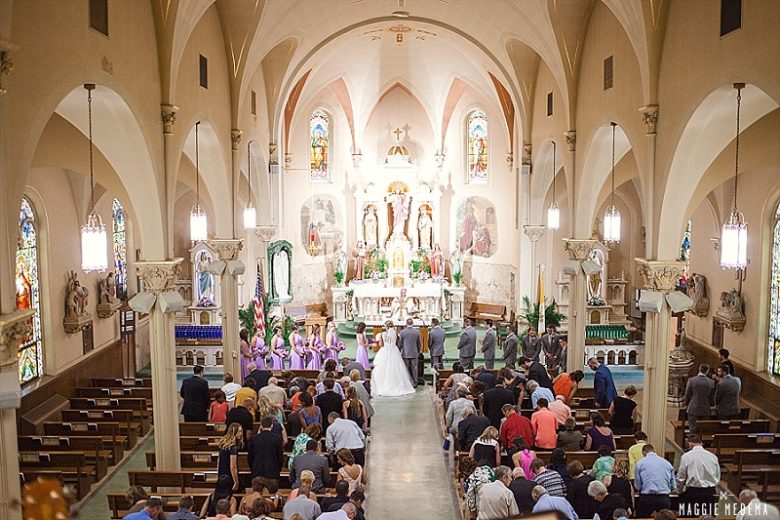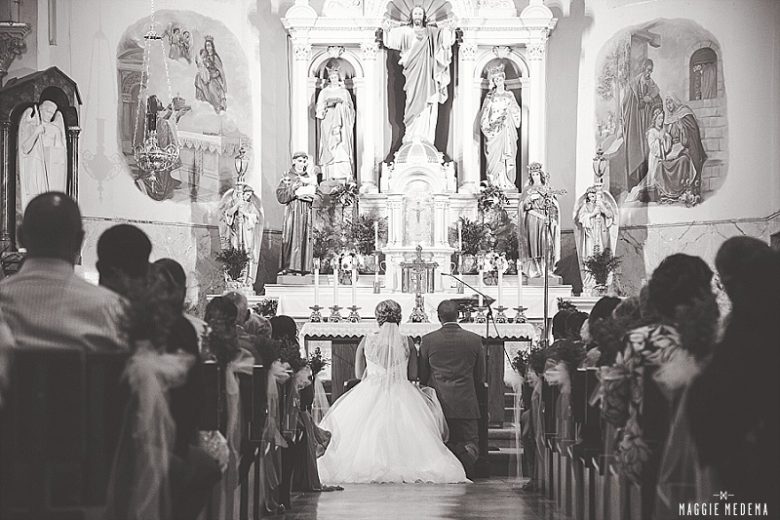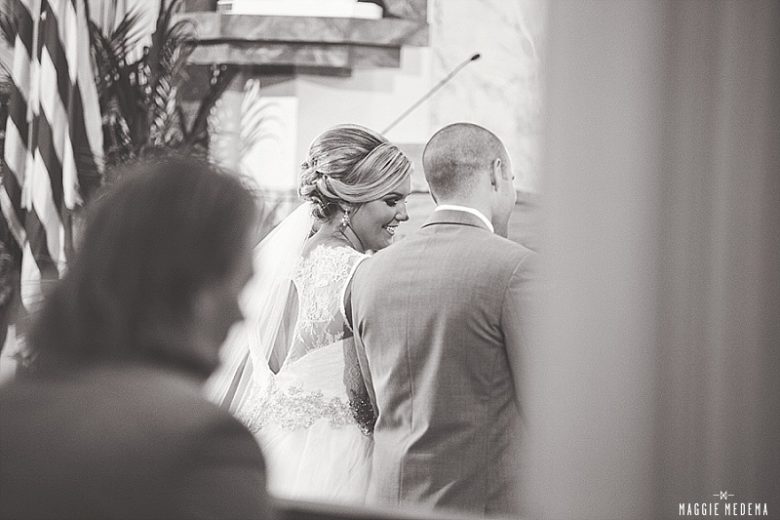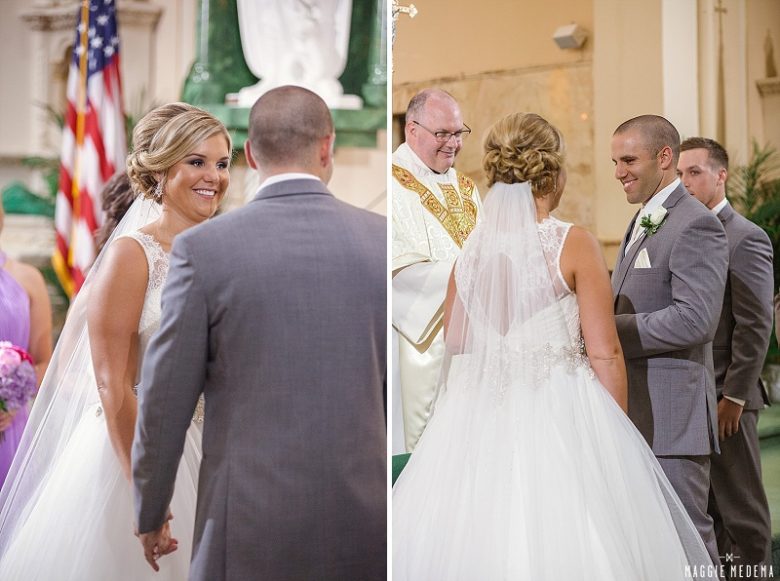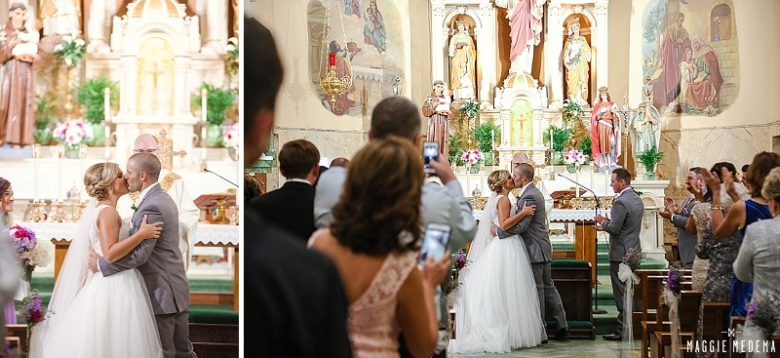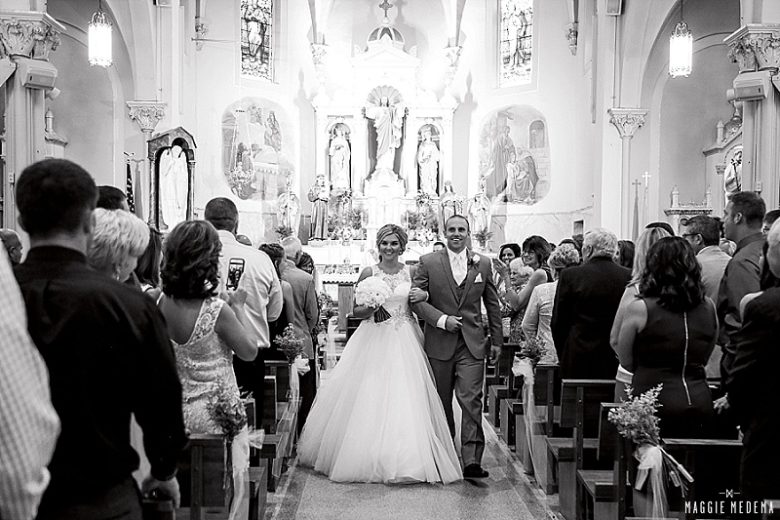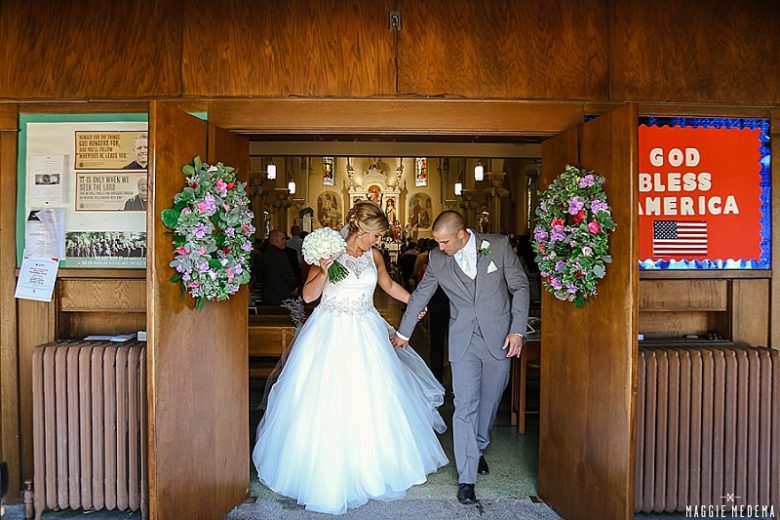 I never get tired of exit photos from St. Michael's!! And bubbles just make everything better so there ya go!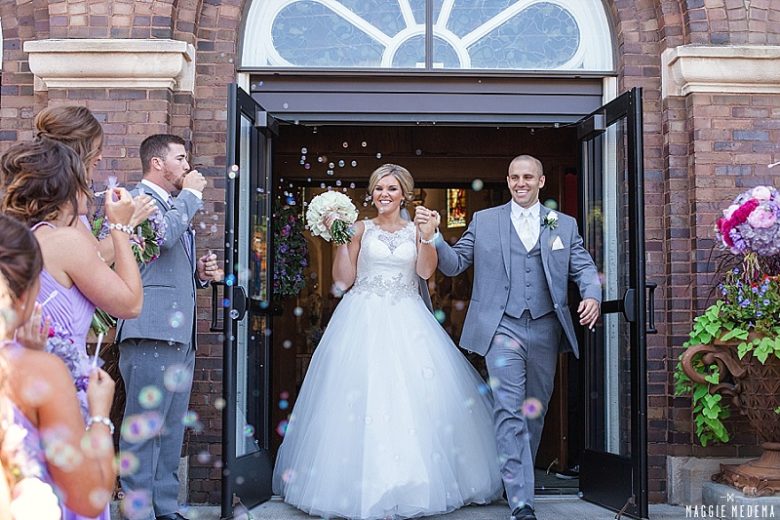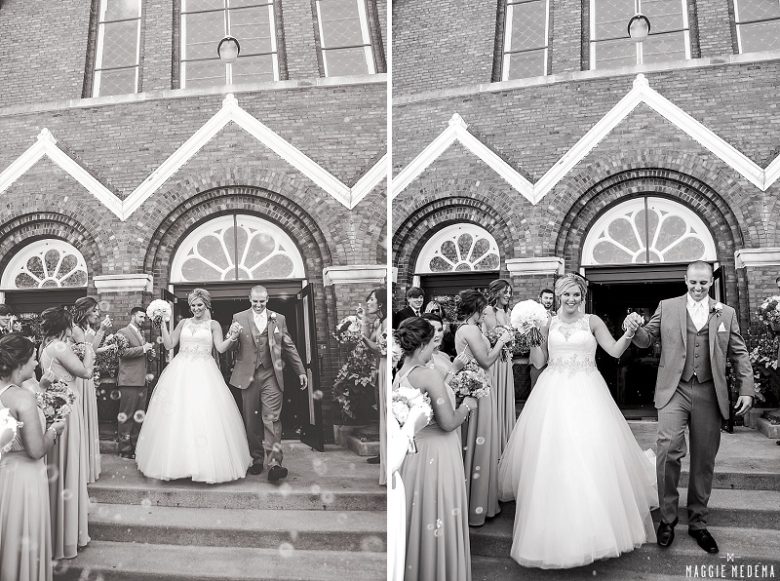 Group photo with everyone you know? Why not!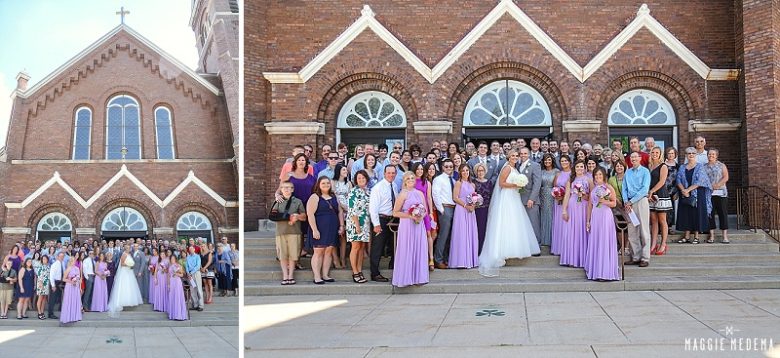 After we wrapped up at the church, Megan and Blake asked if we would mind going to the high school to take a few shots, since they've been together since high school. Do we mind?! No, no we do not mind! With only a few minutes to spare, we ditched the idea of setting up lighting, picked an easily accessible location with some window light and snagged some of my favorite shots from the day!!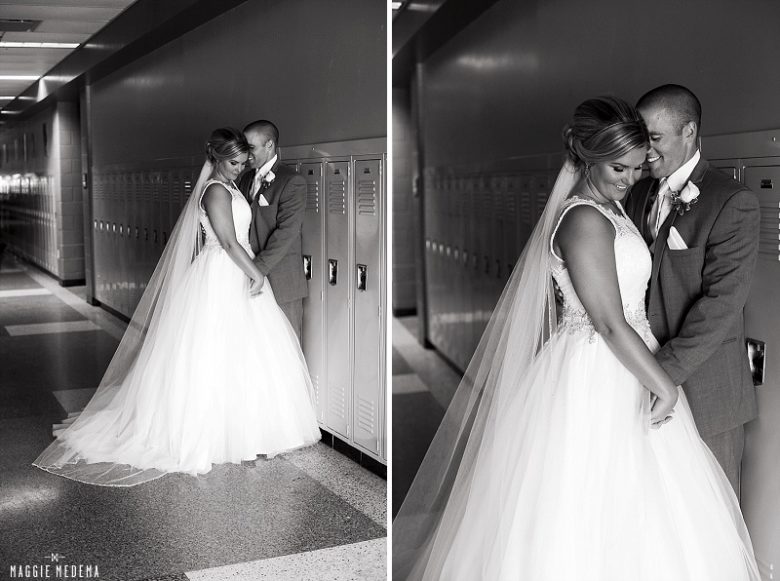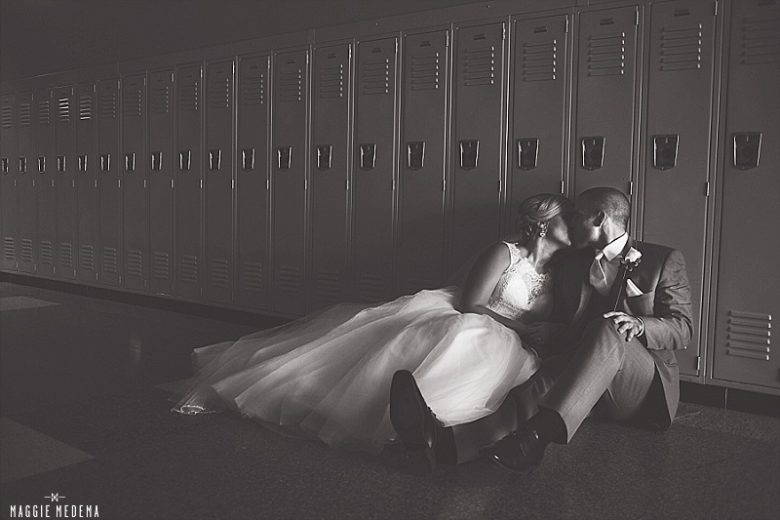 Then we were off to Senica's Oak Ridge. I love a lot of things about this venue but I especially love that there are great photo locations just steps from the doors!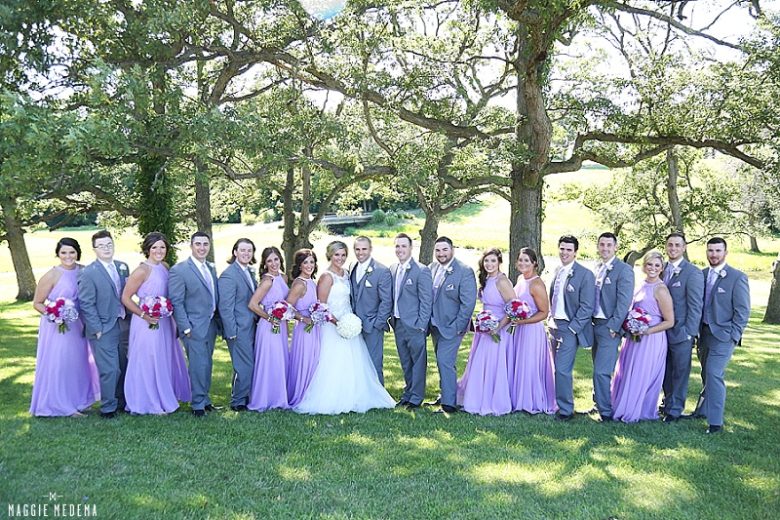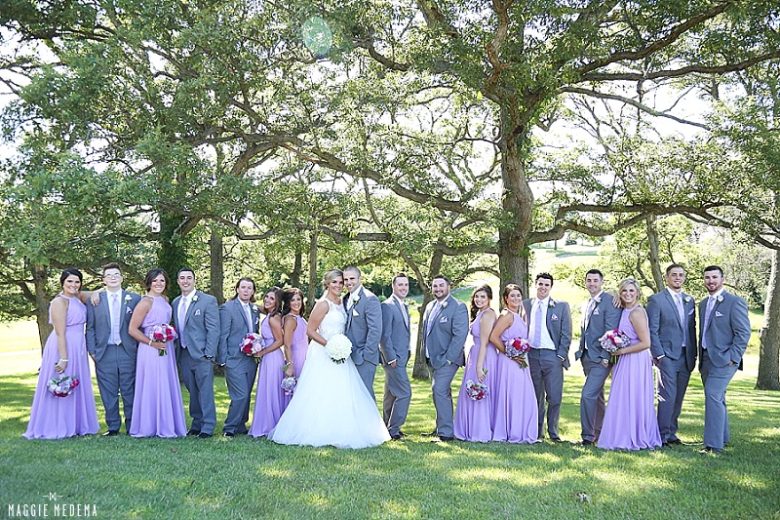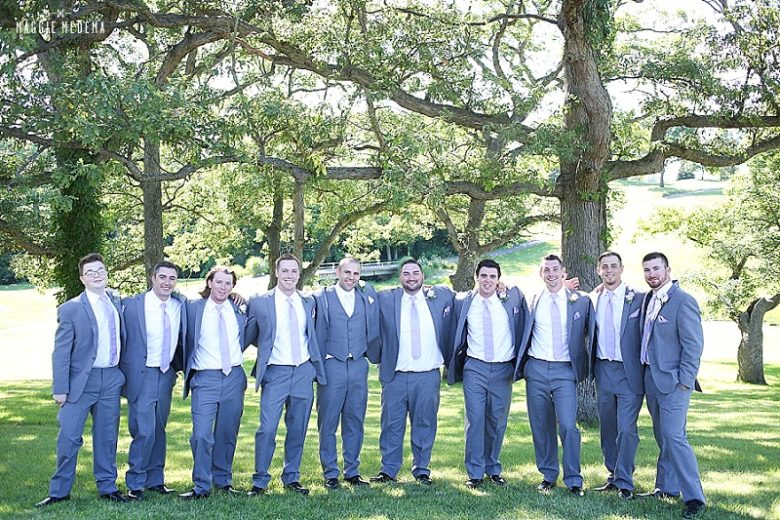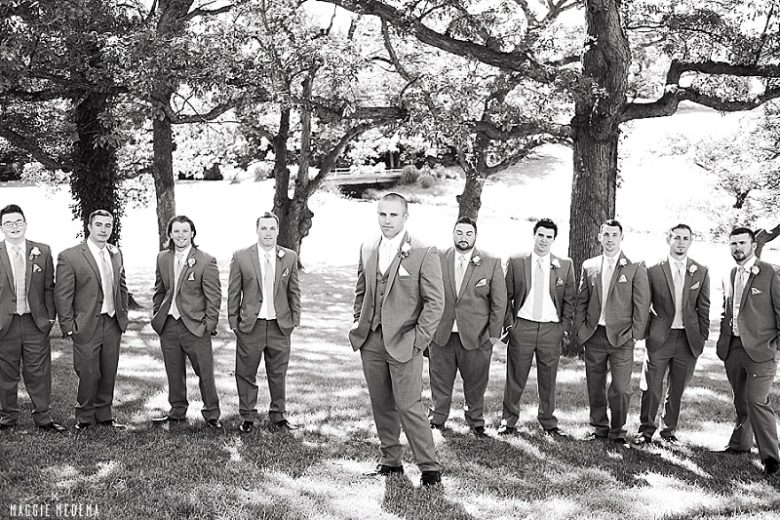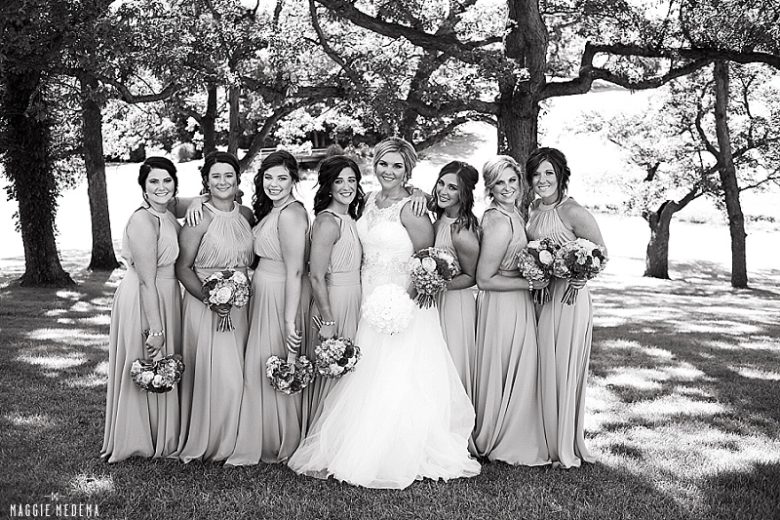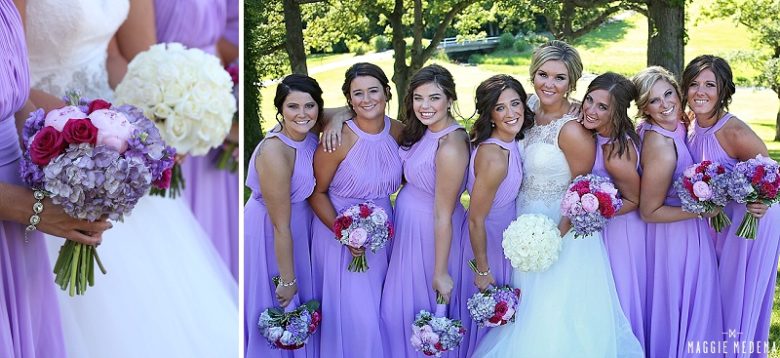 And we've reached the part where I include 2,000 portraits of the bride and groom because basically I'm obsessed with them. I make no apologies. Enjoy the pretties…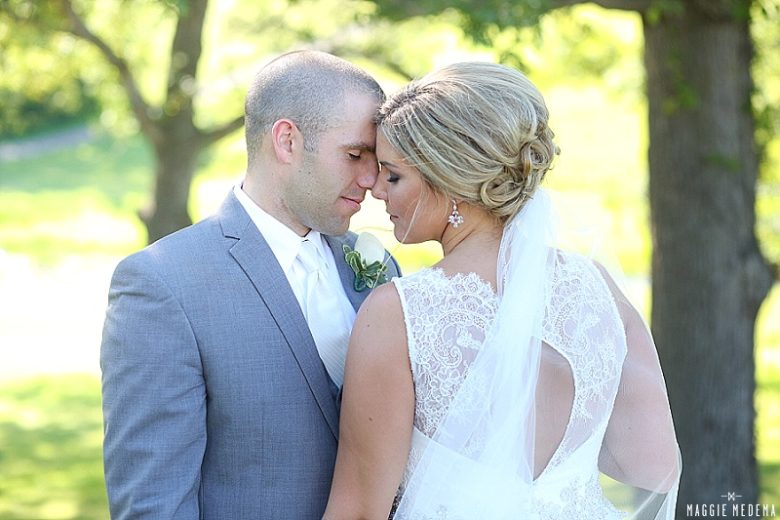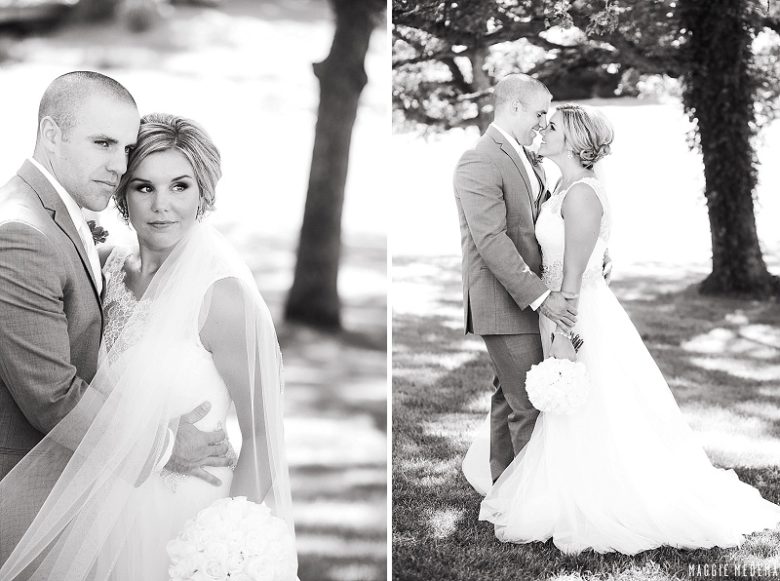 I'm sneaking in a few we took of Megan earlier in the day, in her parent's backyard. There was a bit of extra time after everyone was all ready to go, so we used it to snag these as well as some family photos. I really love that she and her family have these images from their own home and yard, something extra special about that!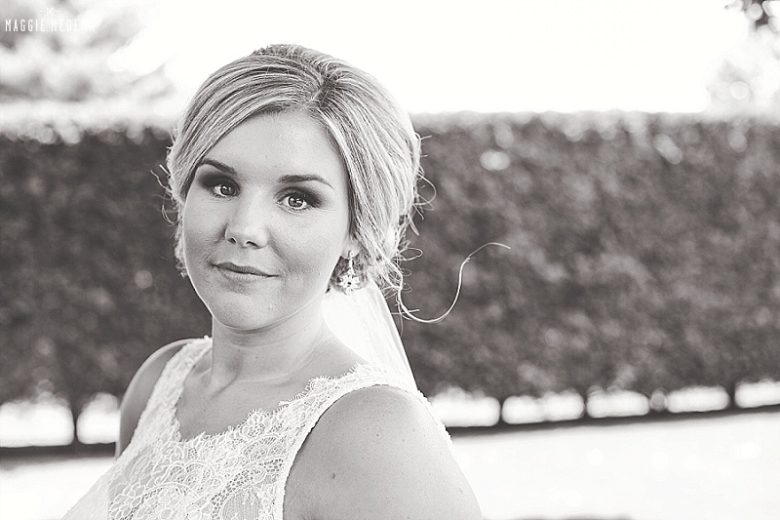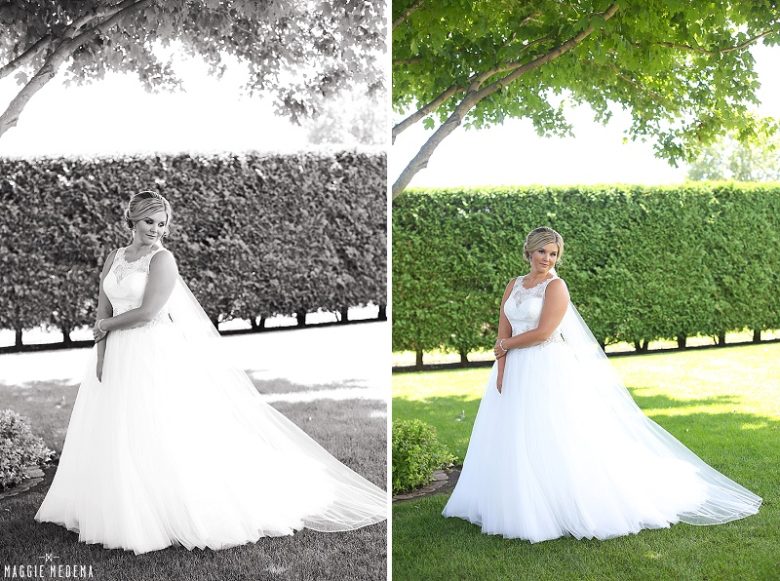 I mean, really! Too gorgeous!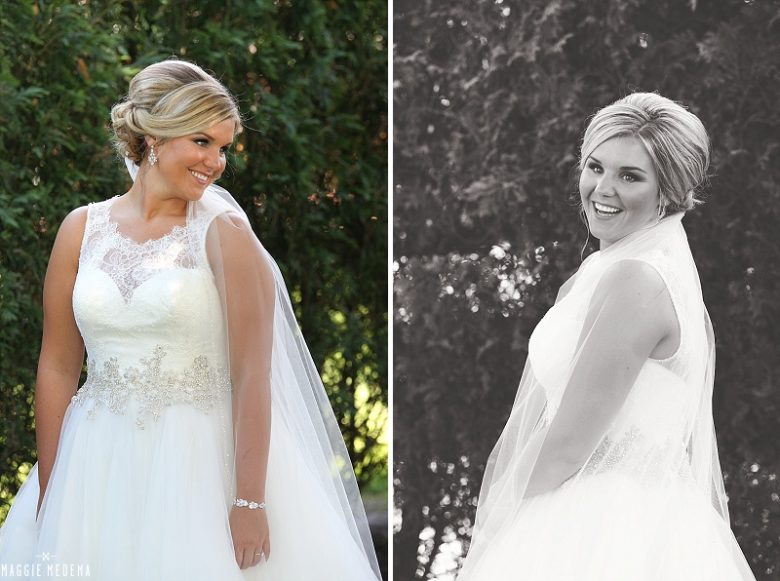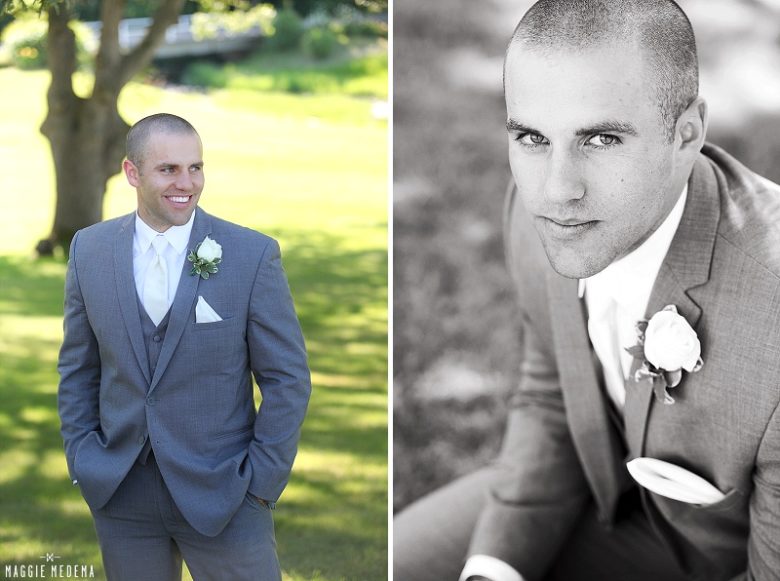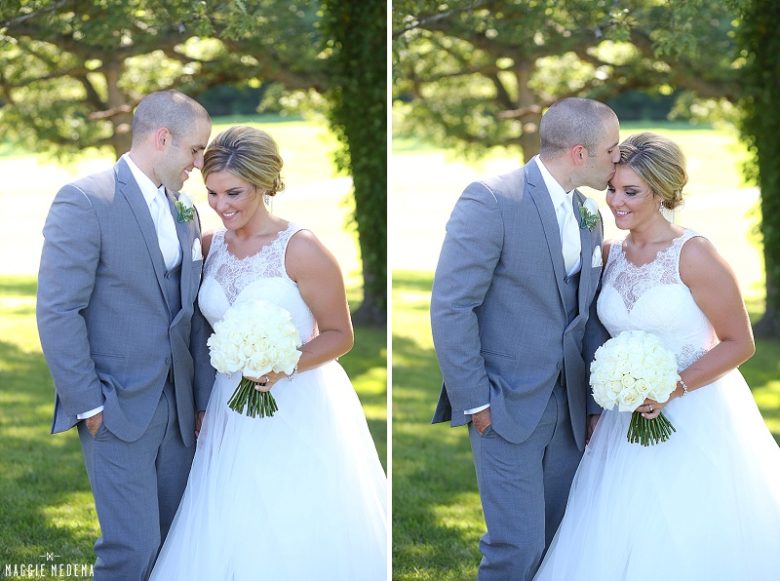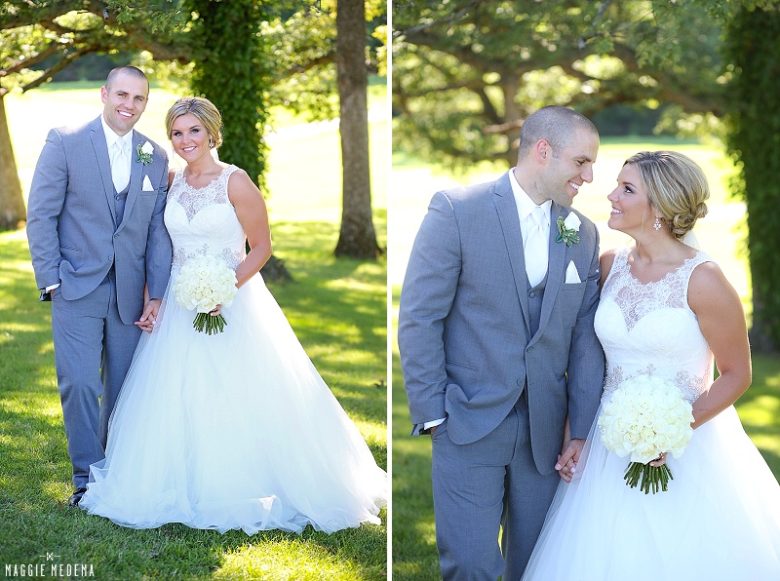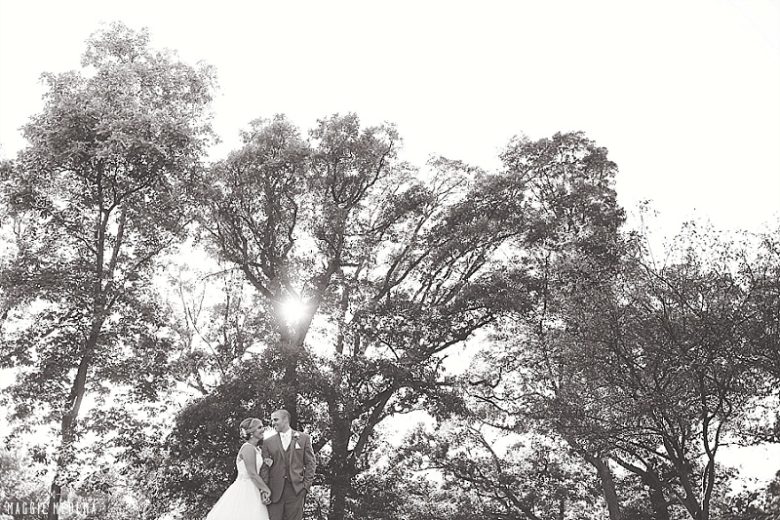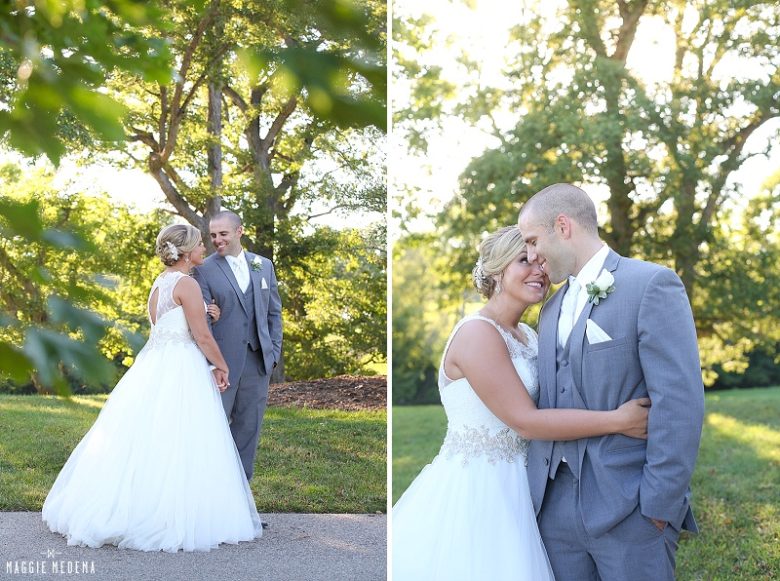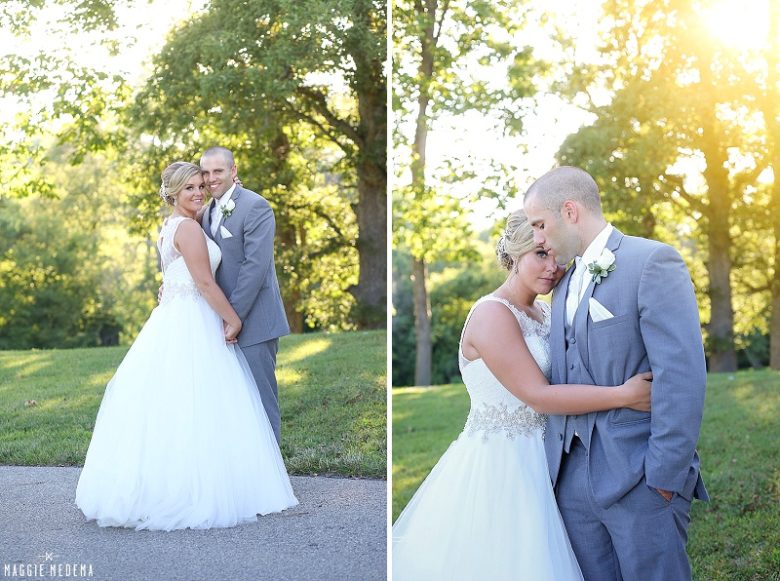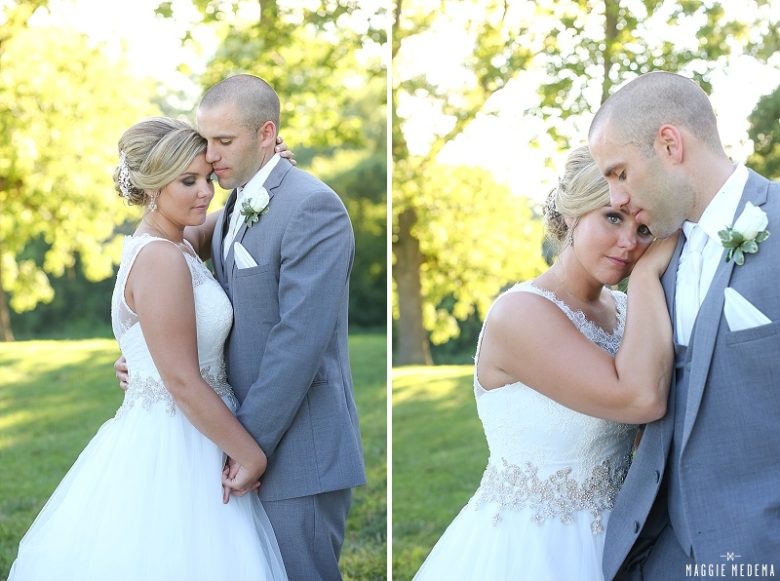 It's always fun to find spots to shoot the rings, but you just can't beat a perfect rose. It's just so bridal!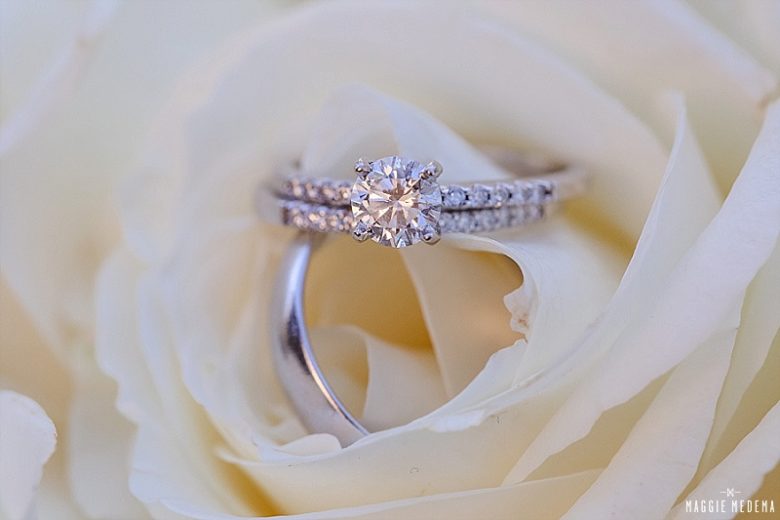 A few of the beautiful space at Senica's Oak Ridge, styled perfectly by the folks at Flower's Plus in Streator.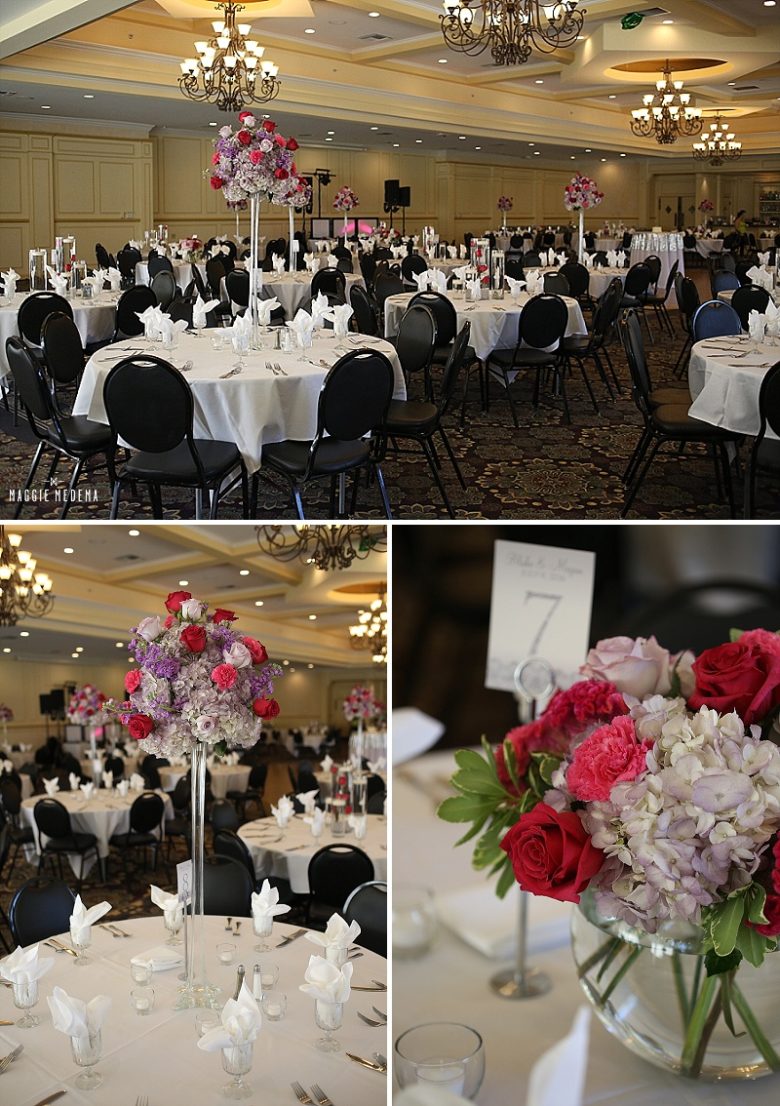 Love these toast reactions!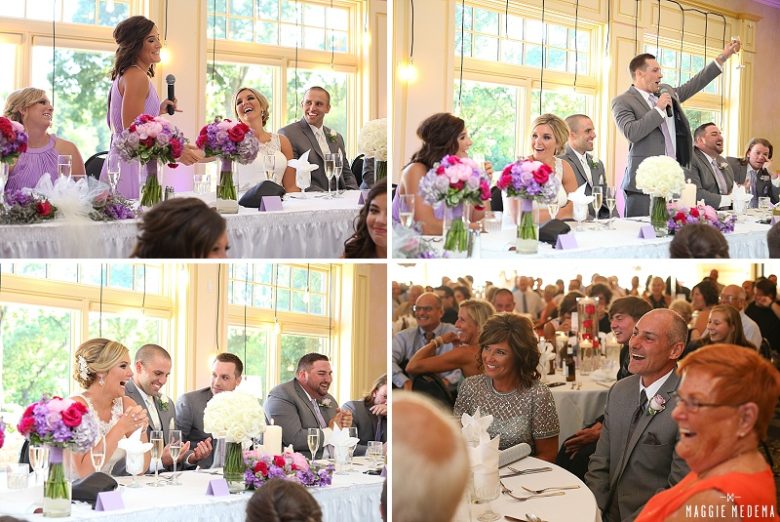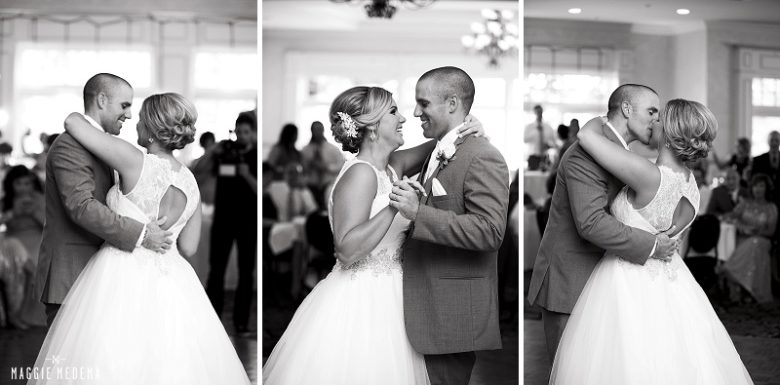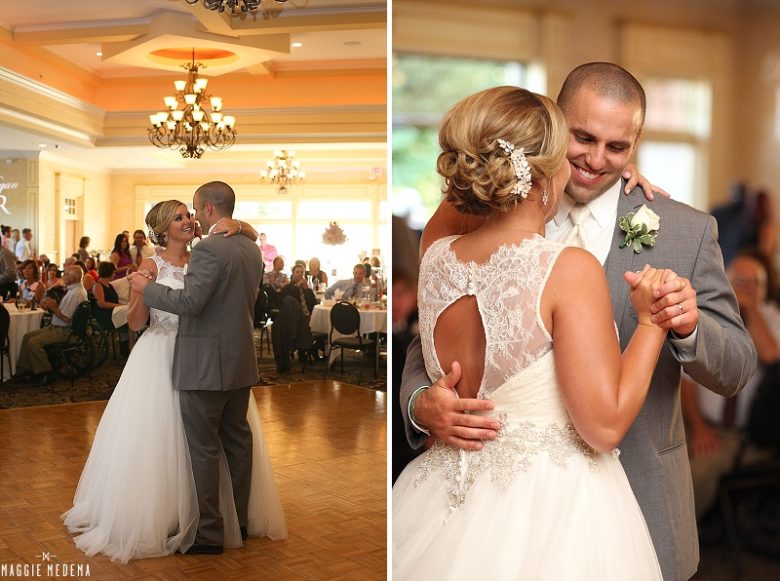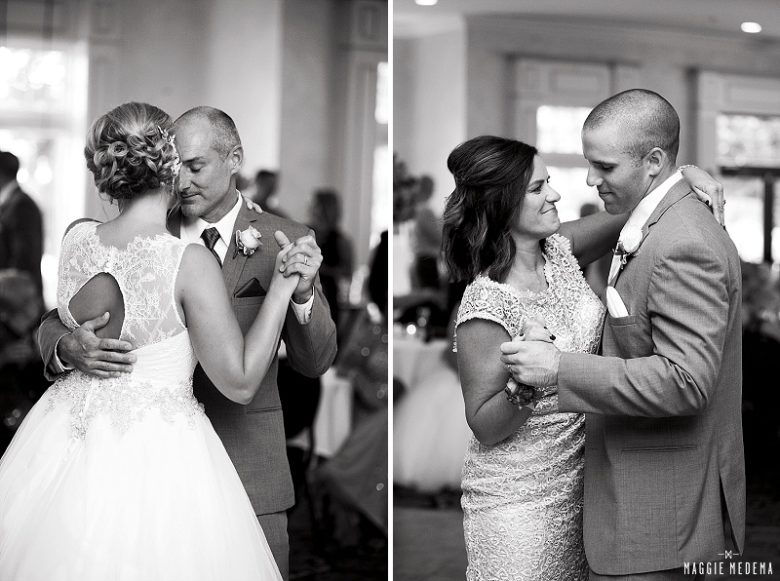 I admittedly tend to run out of energy by the time I reach this point in blogging weddings and I don't share a ton from the reception. You can thank my pumpkin spice latte for this extra set of photo fun.
Whenever we're talking with couples that are choosing a venue, we always point out that its great to have an extra outdoor space – a rooftop patio with a view, a pretty brick courtyard, whatever. It means that guests who don't feel like tearing up the dance floor have a nice spot with some nice atmosphere to chat and have a beverage! Plus one of us can creep around with our camera and get some candids as well as some nice shots of your friends and family!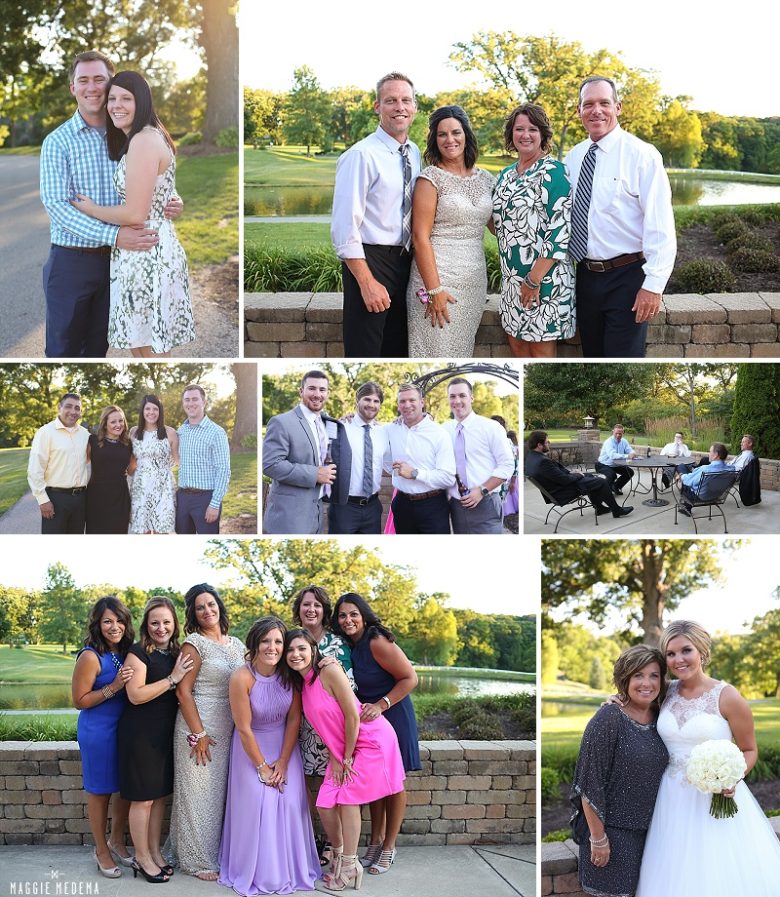 And by "nice shots of friends and family," I mean, as opposed to just shots of the dance floor jack assery, which I also love. Another reception tip? If you want your dance floor to be fun and full – get on it!! When the dance floor opens, the time for shaking hands and kissing babies and the mama-said-ya-have-to meet and greet business has passed. Now it's time to make a party happen. Get out there and get your boogie on! Your bridal party and your guests will follow you and good times will ensue.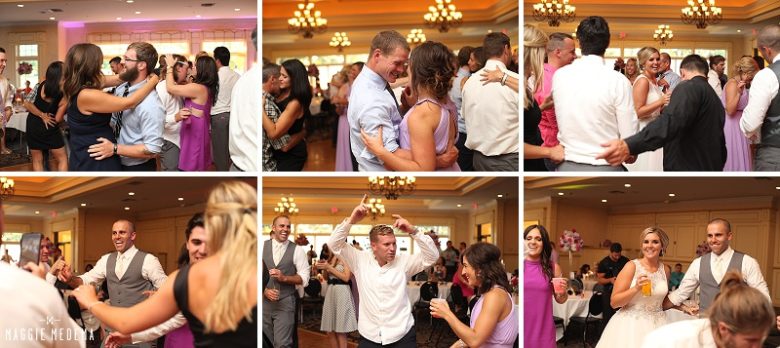 Many thanks to Megan and Blake for allowing us to capture your beautiful day and your beautiful family and friends!
---